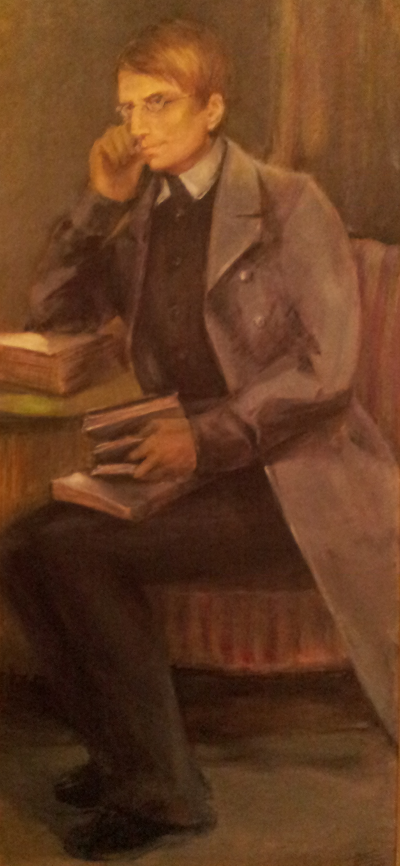 The Newman Society of Ireland exists to celebrate and share in the remarkable life and works of Cardinal John Henry Newman.
In October 1996 a group of interested people got together to give a formal structure and recognition to their interests and activities concerning John Henry Newman in Ireland. They formed the Society on an ecumenical basis. Since then Newman cultural activities and regular monthly meetings of the society have been held in Newman House, St. Stephen's Green, Dublin.
Ireland is a country that Newman came to know, to work for, and to appreciate deeply. From 1851, when he first came to Ireland, until 1858, when he left for good, he spent great energies in assisting the country with the development of intellectual culture through higher education.
Newman has left us with a magnificent legacy in buildings, learned institutions, writings, ideals of social culture, and an example of personal excellence. A renewed recognition, preservation and development of this legacy seemed to members of the society a task worthy of its undertaking. With this aim in view the society seeks anew "to encounter the life and work of John Henry Newman".
The Society meets on a monthly basis from September to May. The meetings take place on the third Wednesday of the month from 6.30pm to 8pm. Due to Covid-19 restrictions, the meetings are taking place online.  See here for the forthcoming season plan.
Each meeting begins by reciting together Newman's words on personal mission:
God has created me to do some definite service
He has committed some work to me which He has not committed to another
I have my mission – I may never know it in this life but I shall be told in the next
I am a link in a chain a bond of connection between persons
He has not created me for naught
I shall do good
I shall do his work
I shall be an angel of peace
A preacher of truth in my own place while not intending it
If I do but keep his commandments
Therefore I will trust him Whatever, wherever I am, I can never be thrown away
If I am in sickness, my sickness will serve Him
If I am in sorrow, my sorrow will serve Him
He does nothing in vain
He knows what he is about
He may take away my friends
He may throw me among strangers
He may make me feel desolate, make my spirit sink, hide my future from me – still He knows what He is about.
At each meeting a member of the society presents a study on a text read by all. A discussion follows. The meetings are always conducted in a cordial and courteous atmosphere.